THE INSTITUTE OF BANKERS PAKISTAN
ISQ Examination (Winter-2011)
Finance of International Trade & Related Treasury Operations – Stage-III

Section-I
Multiple Choice Questions
Number of Questions: 30
Marks: 45
Allotted Time: 60 minutes
Section-II
Constructed Response Questions
Number of Questions: 8
Marks: 55
Allotted Time: 120 minutes

Q.31 A) What is meant by cultural risk? How is it determined?
Q.31 B) How does it adversely impact on a cross- border transaction?
Q.32 State the role of the following banks in documentary credits.
A. LC ISSUING BANK
B. ADVISING BANK
C. REIMBURSING BANK
D. CONFIRMING BANK
E. NOMINATED BANK
Q.33 Read the given statistics of a country and answer the following questions.
TRADE:
VISIBLE EXPORTS : USD$ 100,000,000/-
VISIBLE IMPORTS : USD$ 89,000000/-
INVISIBLE EXPORTS : USD$ 11,000,000/-
INVISIBLE IMPORTS : USD$ 20,000,000/-

A. Calculate balance of trade of the country.
B. Calculate current account balance of the country.
C. Describe how the current account of balance of a country would be affected if the overseas buyers start buying more goods being produced locally.
D. How will economic recession affect BOP?
Q.34 Describe any FIVE distinguishing features of a Bill of Exchange and any FIVE for a Promissory note.
Q.35 Define the terms Nostro and Vostro accounts and state where these account are maintained?
Q.36 Outline the features of documentary collection variants and describe the process flow of a documentary collection with Sight draft?
Q.37 Following is a draft of a letter of guarantee issued by xyz bank ltd to ABC Co. Ltd on behalf of AAA brothers ltd. Identify any SEVEN deficiencies with regard to drafted bank guarantee and corrections for each on following format: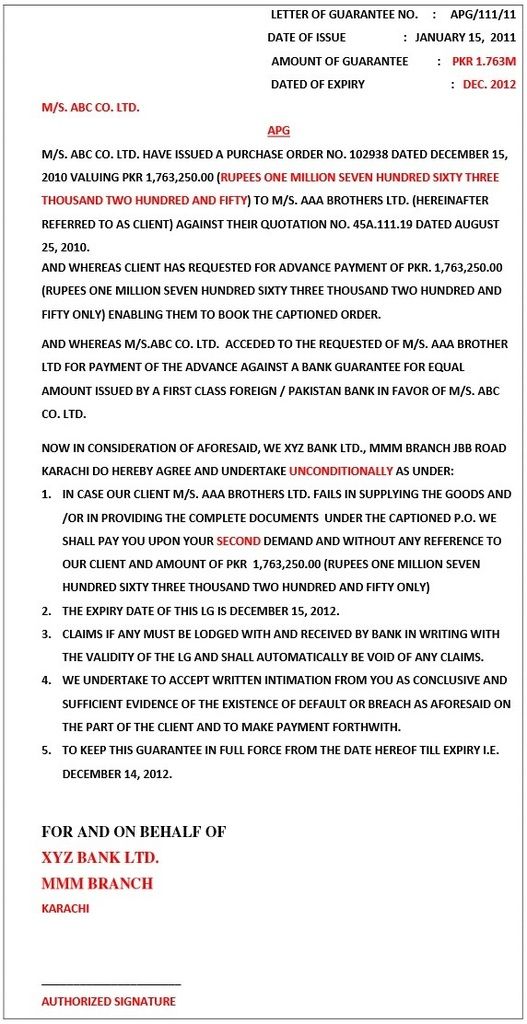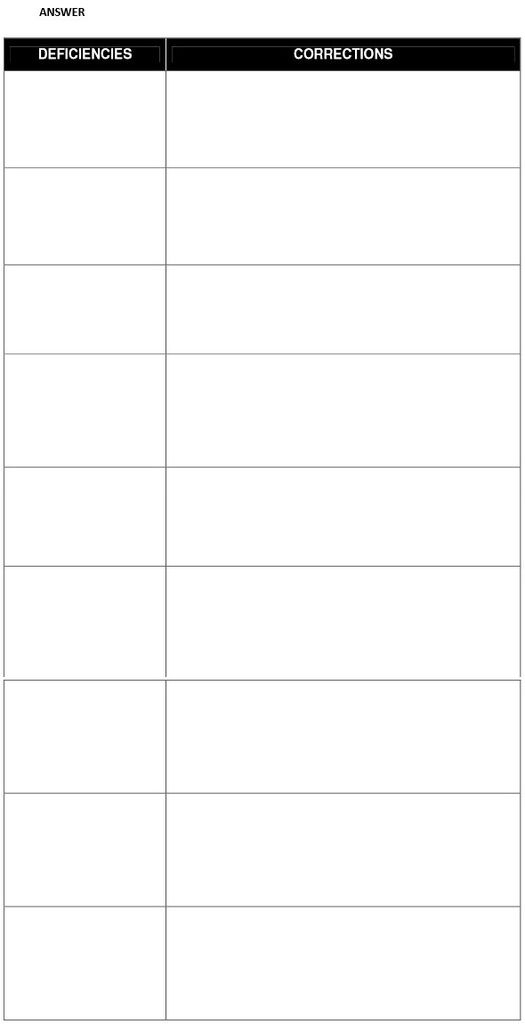 Q.38 How many sections are embodied in Bill of Lading Act – 1856? Which section of the Act covers the issue of evidence of ship. Give your interpretation of the relevant section?
-.-.-.-.-.