How I Topped | Interview Fazale Rabi Cheema (Topper of CSS 2013 Interview)
As the result of CE-2014 written part has been announced and those who got through are now preparing for Viva Voce which is undoubtedly the most crucial segment of the Exam. Given the importance of this segment, Team JWT has brought for its readers, the actual interview experience of Mr Fazale Rabi Cheema, who topped interview in CSS 2013 by scoring an impressive 230 marks out of 300. In this piece, Mr Cheema has presented a complete picture of what he experienced during his interview with the FPSC Panel so that our readers may draw important lessons for their interviews of CSS, PMS and for other government jobs.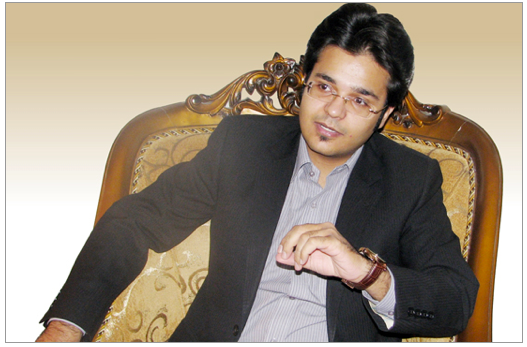 PROFILE:
Mr Fazale Rabi Cheema did his O' and A' levels from Lahore Grammar School. Afterwards, he went on to pursue his professional education at the University of Engineering and Technology (UET), Lahore. Whilst at UET, Mr Cheema remained actively involved in co- and extracurricular activities. He also specialized in debates and public speaking at the UET. Amongst the numerous honours, Mr Cheema has bagged, following are the most prestigious ones:
President UET Debating Society
President American Institute for Chemical Engineers, UET
Fellow of the United States Comparative Public Policy - University of Massachusetts, Amherst, USA.
Consultant to Information Technology University and Punjab Information Technology Board.
He has also authored: "A Handbook of Technological Interventions in Governance by PITB".
After he graduated from UET in 2012, with majors in Chemical Engineering, he was offered a lucrative job at Engro Corporation. But, he decided to pursue his career ambition in the Civil Service of Pakistan and took the CSS-2013 exam whereby he secured 8th position in Pakistan with the distinction of securing 1st position in Interview.
Once the result of the CSS written part is announced, a natural but tactically flawed attitude of having accomplished the coveted goal of complete success in CSS permeates most of the candidates. Having cleared the written part means the game is 70% in your favour, but a good player knows that for a victory he will have to fight till the end — a fact unknown to the Pakistan Cricket Team.
In the Viva Voce, I scored 230 out of 300. In the following lines, I will present a blow-by-blow account of my interview. I will try to recreate all that was part of the dialogue between the board members and me.
The panel for the CSS 2013 board consisted of 3 members and the Chairman. The interview process began with a call for a wait in the assistant's room, who after a few minutes guided me to the interview room for the final showdown.
Malik Asif Hayat (Chairman FPSC):
The first person to begin with was the Chairman FPSC Mr Malik Asif Hayat. The chairman acts as the steering wheel for the board and is the first one to throw questions at you. For CE-2013 candidates, the Chairman had questions on career choices, International Law and extracurricular interests. First of all, he put the questions on my career choice of Civil Service, nature, formulation and place of International Law, working of the UN Security Council. This was followed by a brief discussion on the situation in Libya and Iraq in the context of the UNSC and International Law. Frankly speaking, having International Law as one of my optional subjects, I was expecting such questions. I reasoned with the Chairman on the strong bond between Engineering and Public Policy, albeit one that is yet to be worked on in developing countries.
I drew on my training from the Fellowship in USA to present examples and cases of how my career choice of working in the field of science, technology and public policy required that I pursue civil services as a first step. At the end of my arguments, he observed that I was correct in pointing out how this aspect of public policy has not been looked into. I presented concise, precise and objective answers to all his questions without dropping even a single one. Being an experienced debater, I was able to steer the discussion off topic. But, I knew that I must not do so in this very debate; I must not play with the board.
Ms Batool Iqbal Qureshi: (Member)
Having settled in after the face-off with Mr Chairman, I was handed over to Ms Batool Qureshi. She was interested in eliciting my opinions on issues of Kalabagh Dam, Baglihar Dam especially on the issue that which of those would be more feasible considering all factors, and how would I go about fixing the issues that may arise from the population displacement. She also wanted to know my views on International Morality; what are universal moral values and from where does Pakistan derive its moral values — whether it was religion or culture. This stimulated a discussion on the place of Sufism in Islam and its role in the dissemination of its message.
Ms Batool was, and is, the sweetest lady and her reassuring smile cemented my belief that in this score-chase, I was in a commanding position. Nevertheless, I knew that I must have to take all my steps very carefully. A slightest of mistake could turn the tables on me. Right at the end, Ms Batool said that she disagreed with many of my views, to which I remarked that mankind's progress is assured as long as there is disagreement. She smiled and passed me on to the next panellist, Mr Abdul Wajid Rana.
Mr Abdul Wajid Rana:
Mr Wajid Rana, in the build-up to the Lahore phase of interviews, had gained popularity as the one to watch out for. Candidates found Mr Rana's questions tough and sufficient to throw them off balance. In cricketing terms, Mr Wajid Rana was the strike bowler brought on by the Captain to knock the batsman down. Before Mr Rana could ask me a question, I took guards and prepared myself for the most critical phase of the interview. I harnessed all my concentration and was ready face his attack! I directed my chair and posture towards Mr Rana to face him straight. He proved to be quite a handful as I had expected. He bowled the bouncers, googlies and yorkers of questions on International Law, Sociology, Constitutional Law, Economics, Terrorism and Pakistani society. For every question, Mr Rana threw at me I was very concise and to the point. I made clear my intentions that I am not going to give him any room. Here I want to add something very important. Always remember that every board member is allergic to vague answers. Giving vague answers is that chink in the armour which the board needs to take you down.
Before entering the room, I had planned to take on Mr Rana. While answering his questions, my tone was firm and full of confidence. I knew the answers which made me confident in this interaction. Here is a lesson for the aspirants: Extreme confident should radiate from your face when you know the answers. Mr Rana wanted to get my opinion on the social changes in Pakistan and how any theory can fit into the social changes I had discussed. On the subject of economics, he wanted me to present strong facts to support my points. We also talked of the articles of importance regarding the International Court of Justice. At the very end, Mr Rana asked me a question on a lighter note about daydreaming i.e. whether I was a daydreamer or not. I deciphered his enigmatic smile as a test of my wit, intellect and humour. So I replied in the same mood (blend of formal and informal) which broke everyone into laughter.
I am sure some candidate before me would have been a daydreamer. I dropped no questions with Mr Abdul Wajid Rana as well.
Mr Mansoor Sohail:
Carrying the light mood on, Mr Mansoor Sohail first shared a joke. I found that a perfect moment to pitch in with the spice or two and add flavour to the moment. However, immediately after a light mood of 2 minutes, Mr Mansoor indicated it was time to begin with the questions. So, the match resumed without any delay.
Mr Mansoor Sohail began with the technical terms and concepts of Journalism —once again a subject that I had opted for. So, I was able to sail the rough seas. Mr Sohail quickly switched to corruption and its branches. We discussed at length the role of a leader in combating the menace of corruption. He asked me to put forth a new and not-touched-upon suggestion. I gave it a thought for a few seconds and picked up the significance of constitutional law in corruption. Following up on corruption, Mr Sohail took me over to the topic of Foreign Relations of Pakistan in the context of Iran and USA. Linked with this was the energy situation of South Asia in general, and place of Pakistan in that scheme of things in particular. I, once again, drew on my talks with Stephen Cohen, a Brookings scholar on Pakistan in USA, during my stay in Washington to present a cogent strategy for Pakistan to extract the maximum out of it. The discussion with Mr Sohail turned out to be an intellectual exercise where we shared views and opinions along with our arguments. Once again I dropped no questions with him.
Conclusion:
For many my interview experience is a tale that I often have to narrate over a cup of tea. For some, it has become something to learn from. However, for me it was just a mundane debate duel.
My interview was as normal as anyone in my entire batch could have had. I wouldn't say that it was something out of the blue or extraordinary. Neither is there any weight in claiming that no one can have that sort of an interview and score outstanding marks. The difference summed up between me and my peers is the way we played our respective innings; how well we were prepared, what basic skills (talent) I brought with myself into the match and lastly, but most importantly, how I and my peers reacted to falling wickets i.e. dropping questions. Luckily, I never dropped any, but for an overwhelming majority it is the dropping of the questions and the subsequent panic mode that provides the chink in the armour that the panellists look for. I was not, even for a single moment, excited or overwhelmed by the flow of things in my favour. I was patient, vigilant and calm. Putting up a smile on my face I was on the lookout for loose questions, which deserved only one treatment; and that is scoring maximum points of them!
Source:
Jahangir's World Times