W

Warm Boot :
Process of using the operating system to restart a computer.
Web 2.0 :
Term used to refer to Websites that allows users to modify Website content, provide a means for users to share personal information and have application software built into the site for visitors to use .
Web Address :
Unique address for a web page, known as URL.
Web Application :
Program hosted by a Website.
Web Based Training (WBT) :
Training that uses internet technology and consists of application software on the web .
Web Browser :
Application software that allows users to access and view Web pages.
Web Cam :
Digital viedo camera that enables a home or small busniess user to capture viedo and still images , send e-mail messages with viedo attachments ,add live images over the Internet and make live viedo telephone calls.
Web Filter :
Programs that restrict access to specified Web Sites.
Web Page :
Electronic document on the Web which can contain text, graphics , audio,viedo and has built in connections to other documents.
Web Publishing :
Development and maintenance of Web pages.
WEb Server :
Computer that delievers requested Web pages to a computer.
Web Services :
Web applications created with any programming language or with any operating system to communicate and share data seamlessly.
Website :
Collection of related Web pages and associated items , such as documents and pictures, stored on a Web server.
Weblog:
Informal Website consisting of timestamped articles,posts ,in a diary or journel format,listed in reverse chronological order.
What -if Analysis :
Spreadsheet software feature that allows a user to change certain values in a spreadsheet toreveal the effects of those changes.
Whiteboard :
Viedo Conference feature in which another window on the screen displays notes and drawings simultaneously on all participants's screen.
Wide Super XGA(WSXGA) :
Video stanadard with a resolution of 1680x1050.
Wide Quad XGA (WQXGA) :
Video stanadard with a resolution of 2560x1600.
Wide Ultra XGA (WUXGA) :
Video stanadard with a resolution of 1920x1200.
Wii Remote :
Nintendo's motion-sensing input device that uses Bluetooth wireless technology to communicate with the Wii game console.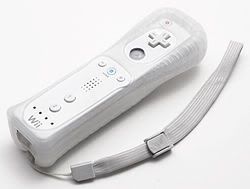 Wiki :
Collaborative Website that allows users to create, add to, modify or delete the Web site contents via their web browsers.
Window :
Rectangular area of a computer screen that displays data or information.
Windows Aero :
Interface for computers with more than 1 GB of RAM that provides an enhanced visual look, additional navigation options and animation.
Windows Defender :
Windows feature that protects computer from spyware.
Windows Embedded CE :
Scaled-down Windows operating system designed for use on communication , entertainment and computing devices with limited functionality.
Wireless Fidelity (Wi-Fi) :
Type of broadband Internet connection that uses radio signals to provide Internet connections to wire less computers and devices.
Wireless Internet Service provider (WISP ) :
Company that provides wireless Internet access to desktop and notebook computers and mobile devices, such as smart phones and PDAs, with built in wireless capability or to computer using wireless modems or wireless access devices.
Wireless modem :
Modem that uses the cell phone network to connect to Internet wirelessly from a note book computer , smart phone or other mobile devices.
Wireless Portal :
Portal designed for Internet enabled mobile devices.
Word Processing Software :
Application software that allows the users to create and manipulate documents containing mostly text and sometimes graphics.
Word size :
Number of bits a computer can interpret and execute at a given time.
Wordwrap :
To type words in a paraghaph without pressing the ENTER key at the end of each line.
World Wide Web (WWW)/Web :
Worldwide collection of electronic documents called Web pages, the most popular services on the Internet.
World Wide Web Consortium (W3C) :
Consortium of nearly 400 organizations from around the world that oversees research and sets standards and guideline for many areas of the Internet.
Worm :
Malicious-logic program that copies itself repeatedly, using up system resources and possibly shutting down the system.
X
xD Picture Card :
Type of miniature mobile storage media that is a flash memory card capable of storing between 64 MB and 2 GB of data.
Xeon :
Intel Processor used by workstations and low-end servers.
Y
Yettie (Young, Entrepreneurial Technocrat ) : A person who works in a technology or Internet-related field and who embraces technological change and opportunity.
YHBT (You Have Been Trolled ) :Expression used in e-mail and newsgroups to indicate that the receiver has taken a deliberately set bait.
Z
Zipped Files :
Type of compressed files that usually have a .zip extension.
Zip drive :
Disk drive developed by Iomega that uses 3.5-inch removable disks (Zip disks) capable of storing 100 megabytes of data.
Source:
1.Webster's New World Computer Dictionary (Tenth Edition)
2. Electronic Inventions and Discoveries (Geoffrey William Arnold Dummer)
3.Microsoft Computer Dictionary (Sixth Edition )
4.Barron's Dictionary of Computer and Internet Terms (Tenth Edition)
5.Glossary of Computer Terms (Published for the Faculty and Staff of Cheyney University of Pennsylvania )
6. Wikipedia (en.wikipedia.org/wiki/Glossary_of_computer_terms)
7. Google