Computer
Computer is an electronic device which has many units like Input unit, Control unit and Output unit. Input unit consists of input devices like keyboard, mouse, scanner, light pen, etc., Output unit consists of output devices like printer, monitor,etc., Control unit controls all the actions of computer which consists of memory unit, Arithmetic and logic unit.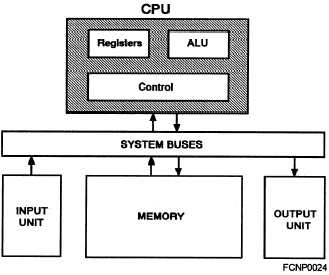 Microprocessor:
Memory unit is made up of microprocessor which consists of registers, controls,etc., It is situated in the Central Processing Unit(CPU). All the arithmetic calculations are performed in this and stored.
Difference Between Computer and Microprocessor
Microprocessors are small chips that can be used to perform some specific functions like processing digital data. Examples of microprocessors are 8085, 8051, etc. these are used to perform operations using assembly language programs to add, subtract, move, copy data within a system.
on the other hand computers are made up of a wide range of components combined together which consists of microprocessors, processors(CPU), memory, buses, capacitors, inductors, etc to make a powerful computational machine which can perform a lot of functions including those which can be performed by microprocessors. The main points of differences are:
• Computer is a large machine whereas microprocessor is a small chip.
• Computer have their memory installed within it, but microprocessors need external memory.
• Computer have graphical user interface whereas microprocessors not.
• Computer can process a large amount of data where as microprocessors can process a limited amount of digital data mainly numeric values.
• Computer is an integrated system whereas microprocessor is isolated chip.